Nobel Prize in Literature 2011: The surprising top 4 favorites
The winner of the Nobel Prize in Literature – one of the highest awards a writer can receive – will be announced on Thursday. All across the world, literati are preparing for the big event in a decidedly plebeian way. They're betting on the frontrunners. British bookmaker Ladbrokes has ranked the contenders' odds, according to bets it is accepting online from "clued up literary fans." Here's a somewhat surprising look at the top four contenders.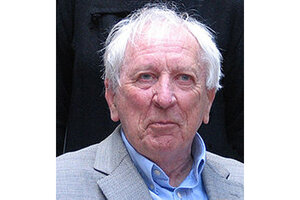 4.

Tomas Transtromer: odds are10/1

One of Sweden's foremost poets, the 80-year-old Transtromer is known for his subtle, multi-faceted poetry that typically explores man's relationship with nature, and reveals mystical insights into the human mind, a result of his training in psychology. Thanks largely to the popularity of Stieg Larsson's "Millennium" trilogy, interest in Swedish writing has skyrocketed in recent years, bringing the spotlight squarely on Mr. Transtromer.

"Transtromer is the person who stands head and shoulders above anyone else," said Neil Astley, founding editor at Transtromer's publishers Bloodaxe Books in Britain, a recent Reuters article. Indeed, his odds place Transtromer above other well-known writers including Philip Roth, Joyce Carol Oates, Salman Rushdie, and Cormac McCarthy.