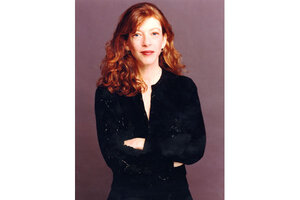 2.

What did you learn about Rin Tin Tin that surprised you most?

The moment that put chills down my spine was discovering that – after having worked extensively on discovering the Nazi Party's fascination with German Shepherds as part of the Arayan nation – to discover in Anne Frank's diary her musing on how much she would love to have a dog like Rin Tin Tin and how she dreamed that she would take him to school with her and how she dreamed that for her birthday she would go to a Rin Tin Tin movie, even though Jews weren't allowed to go to theaters anymore.

The dog speaks to so many different people in so many different ways – and to so many people who, in the saddest sort of way, couldn't have seen the world very similarly. But to cut across that chasm – it was just one of those moments when I actually had to stop and take a deep breath. It was very profound and totally unexpected.

Whatever point in my life it was that I read Anne Frank's diary that point did not stick in my mind. So this was just a bolt out of the blue and very sobering. It tells you something kind of heartening as well, which is that animals, the character of Rin Tin Tin, animals in general, have a capacity to connect us when by every other measure we are not connected.