5 finalists for the 2011 National Book Award for Young People's Literature (with one title dropped)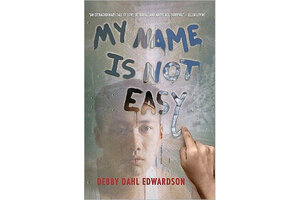 2.

"My Name Is Not Easy," by Debby Dahl Edwardson

(Marshall Cavendish) Amiq, Luke, Chickie, Junior, Bunna, and Sonny are Alaskan natives who have been taken from their families and forced to attend Catholic boarding schools. Based on some ugly history of the 1960s, this work of fiction is aimed at young adults and addresses questions of race and justice.