10 terrific pieces of advice – from celebrities to their teenage selves
If only you'd known.... in the new book "Dear Me," edited by Joseph Galliano, celebrities give advice to themselves at age 16. Some of the letters are funny ("Calculus. Trust me. You'll never use it," writes Jodi Picoult) and others are poignant ("Keep listening to that inner voice. It will carry you," Rose McGowan tells her 16-year-old self). Here are some of the best.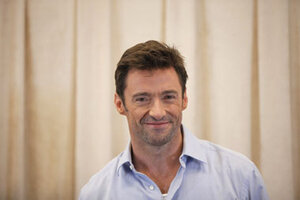 Lucas Jackson/Reuters
1.

Hugh Jackman

The "X-Men" star and Broadway leading man wrote, "Yes!!! There will come a time when you get over Penny dumping you at the bus stop. In fact you will see her in a couple of yrs and wonder why you cried every time you heard the Lionel Richie song 'Penny Lover'... your nature is to be hard on your self... to push yourself... be careful of this... it can veer you off track faster than anything."