Amazon's top 10 book picks for November
"Steve Jobs" reigns as No. 1, although the life of a powerful Russian empress, a history of the world told through 100 objects, and a memoir by Diane Keaton also made the cut when Amazon's editors picked their top 10 favorite November books.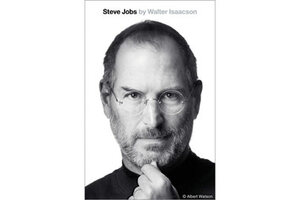 1.

"Steve Jobs," by Walter Isaacson

The biography, which was released weeks after the death of the Apple icon, is based on more than 40 interviews with Jobs as well as with his family, friends, and business rivals. The book details his intense personality and drive to succeed. Jobs did not ask to read the biography before it was released and asked those who were interviewed to speak candidly.