10 best books of 2011, according to Publishers Weekly
Who reads more books than the review staff at Publishers Weekly? Hardly anyone, and that's why their year-end "10 best list" always attracts attention. With five fiction titles and five nonfiction, here are the 10 books that most impressed the PW readers in 2011. According to their intro, these are the books that "stayed with us, that we talked up, handed around, and of course argued about among ourselves."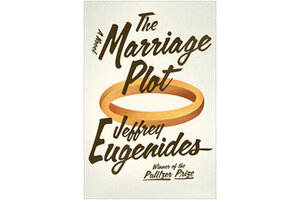 1.

"'The Marriage Plot," by Jeffrey Eugenides

"The Marriage Plot," the latest offering from the acclaimed author of "Middlesex" and "The Virgin Suicides," tells the story of a very literary love triangle formed on an American college campus. The novel also asks the question: Are 19th-century love stories relevant to our lives today? Monitor critic Yvonne Zipp found that "speaking as a lover of 19th-century novels, it's impossible not to be charmed by Eugenides's defense" of the great works of that century.