10 best books of 2011, according to Amazon
It's a virtually impossible task, but the little elves at Amazon have done it again – compile a list of the Best Books of 2011. Their list includes works by bestselling veterans, award-winning authors, and debut novelists alike, spanning the gamut of genres from literary fiction to young adult to thriller. Your best bet for a holiday gift or the perfect book to curl up with on a winter evening? Start here, with Amazon's Top 10 Best Books of 2011.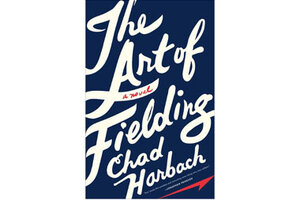 1.

"The Art of Fielding," by Chad Harbach

Sure, it's about baseball, but like Michael Lewis's "Moneyball," it's about a lot more than baseball. Harbach's fiction debut, "The Art of Fielding" centers on a single baseball error that sets into motion a series of events – an accidental affair, a derailed academic plan, a ruined marriage – that explore how failure can change the course of our lives.