National Book Awards: the 2011 fiction nominees
The 2011 National Book Award winners will be chosen tonight at 8 p.m at a black-tie ceremony in New York hosted by actor and author John Lithgow.
This year's nominees were not without controversy, most notably in the Young Adult category, where author Lauren Myracle was first erroneously listed as a nominee for her novel, "Shine" and then was asked to withdraw her nomination. (At Myracle's request, the National Book Foundation made a $5,000 donation to the Mathew Shephard Foundation in exchange.) In the adult fiction category, judges chose to honor some less-publicized books over some of the bigger "event" novels of the year, such as Ann Patchett's "State of Wonder" and Jeffrey Eugenides's "The Marriage Plot."
Here's a look at the five finalists for the fiction prize.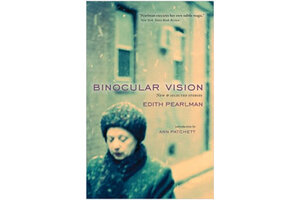 1.

'Binocular Vision,' by Edith Pearlman

Edith Pearlman may not be a household name yet, but there's no question that she should be. Her short-story collection, "Binocular Vision," is among the best I've ever read. In the Monitor's February review, we noted, "Pearlman writes with a kind of serene precision that would astonish any writer. The stories' settings range from fictional Godolphin, Mass., to Jerusalem, Latin America, and tsarist Russia, but the note-perfect word choices and resolute compassion remain." In a foreword, novelist Ann Patchett predicted that "Binocular Vision" would be the book that elevates Pearlman's stories alongside Alice Munro's and John Updike's. Happily, she was right.