5 famous plagiarism and fraud accusations in the book world
Everyone has Google on his or her computer these days – and that includes publishers. So why, in this day and age, would any author dare to plagiarize from the work of another? Nevertheless, the accusations continue to fly. Currently, Lenore Hart, author of "The Raven's Bride" is the latest on the hot seat, defending herself against charges that she plagiarized from another novel about Edgar Allan Poe's wife. Her publisher says she's innocent. While the outcome of the Hart incident is still to be determined, here are five high-profile cases in which an author was accused of plagiarism and fraud. Each – in its own way – rocked the book world in its time.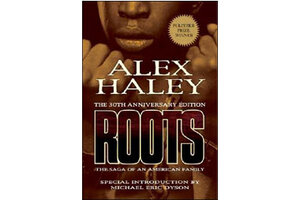 1.

Alex Haley

The massive book "Roots" by Haley won a Pulitzer Prize for its account of several generations of an African-American family living in America, a family which Haley said was his own. The writer said he did years of research into his ancestors before writing the book, but doubt has been cast by historians onto the research and whether the man Haley claimed was his ancestor, Kunta Kinte, actually existed. In 1978, after the book was turned into a legendary miniseries, Haley was sued by author Harold Courlander, who said that passages of "Roots" were taken from his novel "The African." Haley said he did not plagiarize but admitted that some sections of "Roots" seemed to have originally appeared in "The African." "Alex Haley ... regrets that various materials from The African by Harold Courlander found their way into his book Roots," said a statement by the author.