10 top book headlines of 2011
Plenty of bookstores vanished this year, but books sure didn't. More readers discovered the joys of reading them on screens, leaning in to peruse everything from blockbuster bios and zombie adventures to the latest hot novels from the chilly confines of Scandinavia.
Here's a look at 10 stories that captivated us as we turned the pages of 2011: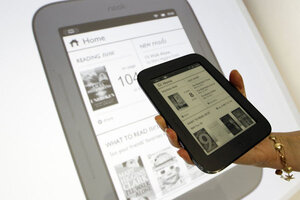 Mary Altaffer/AP
1.

E-books, e-books, e-books

Color them e-lated: Manufacturers of e-book devices had a banner year, and 2011 turned out to be a boon for readers too. At Amazon alone, they could buy the Kindle Fire at rock-bottom prices and borrow e-books for free. Actual libraries, meanwhile, began offering e-books in earnest, but not all publishers were thrilled.