10 of the more memorable quotes from journalist and author Christopher Hitchens
Christopher Hitchens, who passed away this week in Houston at age 62, was remembered for his one-liners and willingness to write or speak about any controversial subject. Over the years, he published books including 'God Is Not Great' and the collection of essays that came out this September, 'Arguably.' He also wrote for Vanity Fair, the New Yorker, Slate and the magazine The Nation and often served as a TV commentator. Here are some of his more memorable opinions.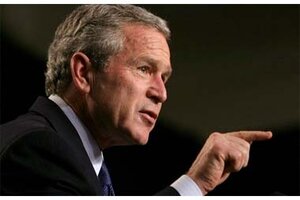 1.

Hitchens on George W. Bush

"He is lucky to be governor of Texas," Hitchens said. "He is unusually incurious, abnormally unintelligent, amazingly inarticulate, fantastically uncultured, extraordinarily uneducated, and apparently quite proud of all these things."