HBO makes great TV from books
How do you compress a complicated novel into a two-hour, cinema-friendly format? The answer, most often, is: you can't. A better solution for many authors is to have their books turned into HBO series. The end result is often an in-depth adaptation – with story and characters intact – that would have been impossible get at the multiplex. Here are some of the best-known books that have been turned into successful HBO series – with many more to come.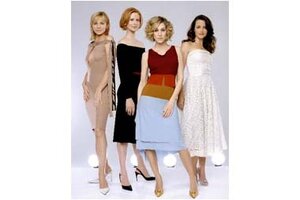 1.

'Sex and the City'

The series, based on a book of collected columns originally written by Candace Bushnell for the New York Observer about her life and those of her friends living in New York City, starred Sarah Jessica Parker and put HBO on the map as a producer of original series. The television show followed the lives and loves of four best friends.