7 of the best young adult novels of 2011
Young adult fiction, as we have heard and heard and heard, has become the fastest-growing segment of the publishing industry, roping in readers of all ages. The books on this list are not necessarily the bestselling books of the year. They are simply good books. Most, at base, are simply highly satisfying realistic novels that describes the world as seen through the eyes of persons who happen to be somewhere between the ages of 12 and 18.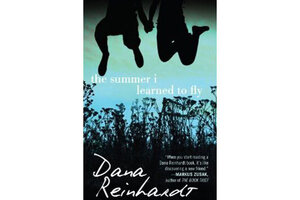 1.

'The Summer I Learned to Fly,' by Dana Reinhardt

It's 1986, and 13-year-old Birdie lives in a town that is "merely a dot" between San Francisco and Los Angeles. Birdie spends her summer vacation making fresh squid ink pasta at her mother's cheese shop with Nick, a 19-year-old surfer boy with sea-green eyes and a lime-green Vespa, and tending to her pet rat, named Humboldt Fog. Hum is "an ordinary rat. He didn't talk, he didn't have magical powers, a lesson to teach me, or wisdom to impart. He was just a rat, and although at first he made me squeamish, I grew to love him terribly." Likewise, in a field dominated by books about magical powers or with lessons to teach, Reinhardt is content to stick to understated beauty and distinctive, exquisitely drawn characters. The plot, though dramatic at its crescendo, proceeds subtly and organically out of the characters themselves and is neither predictable nor clichéd, but beautifully, fully earned.