10 best books of January, according to Amazon's editors
The favorite January book picks of Amazon's editors include a novel set in North Korea, an examination of the role of introverts in society, and a thriller featuring a movie-star-turned-spy. There's plenty more to come in 2012, but here are the first 10 books to catch the eyes of Amazon editors.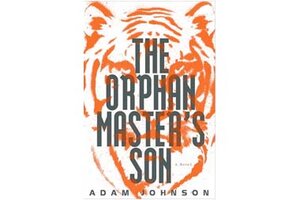 1.

'The Orphan Master's Son,' by Adam Johnson

North Korean resident Pak Jun Do's mother has disappeared and his powerful father runs a work center for orphans in Adam Johnson's new novel set in the North Korea of Kim Jung Il. Working at his father's orphanage, Jun Do attracts the attention of government officials due to his loyalty and strong work ethic. Soon, Jun Do begins rise through the ranks of power in one of the world's most mysterious regimes – only to discover that disobedience may be the only way he can save the woman he loves.