10 memories from the book that inspired 'Downton Abbey'
"Margaret Powell was the first person outside my family to introduce me to that world," Julian Fellowes, creator of "Downton Abbey," says on the back of Powell's memoir "Below Stairs." First published in 1968, Powell's book about her life as a maid in one of England's great houses has been credited as inspiring both the 1971 television series "Upstairs, Downstairs" and the contemporary "Downton Abbey." Here are 10 of Powell's memories of her time as a maid.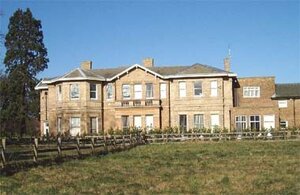 1.

It was 'dark and like dungeons' in the servants' hall

In the book, Powell remembers the layout of the house at which she worked, which was located in Adelaide Crescent in the English seaside resort of Hove. The servants' hall often served as a dining area for the workers. "The front of the basement, with iron bars all down the bay windows, was the servants' hall," she writes. "When you were sitting in there all you saw going by was people's legs, and when you were on the other side of the basement hall ... you saw nothing at all. It had one tiny window high up in the wall which you couldn't see through unless you got a ladder. The light had to be on all day long."