10 books for a good cry
Tears shed in the name of good literature are never wasted. In her book '1001 Books for Every Mood' author Hallie Ephron recommends the best literature to induce a good cry.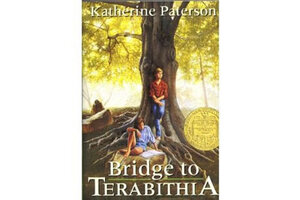 1.

'Bridge to Terabithia,' by Katherine Paterson

This award-winning novel bestills the reader with the simple power of its events. Patterson's work may be the first encounter that some readers have with tragedy in fiction, but the boundless friendship of fifth-graders Jess and Leslie – and the magical kingdom they imagine for themselves – will stay with the reader through adulthood.