10 self-published novelists who made it big in 2011
As any author can tell you, getting a novel published through traditional means is hard enough – but self-publishing and then working to build up buzz for big sales by yourself is even tougher. But here are 10 novelists who struck it big last year, pushing their self-published e-books all the way to The New York Times bestseller list.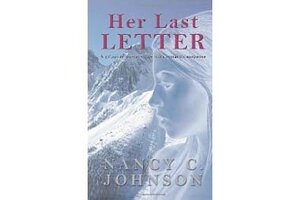 1.

Nancy C. Johnson

Johnson made the bestseller list the week of Feb. 20 with her novel "Her Last Letter," a thriller about a young woman named Gwyn, who finds a letter from her sister, who died in a hit-and-run accident. The letter from Gwyn's sister Kelly says that she was having an affair with her sister's boyfriend and fears she may be murdered. Gwyn and her other sister Linda both married their boyfriends since Kelly's death: Did one of them kill Kelly, or is it a previous boyfriend? Or someone different altogether?