2011 Man Asian Literary Prize: 7 (not 5) nominees
When the nominees for the 2011 Man Asian Literary Prize were announced yesterday the list included seven titles rather than the usual five. Why? The reason was simple, said Razia Iqbal, the chair judge for the prize. She and the other two judges were just very impressed with all the books nominated.The prize of $30,000 goes to a novel written by an Asian writer written or translated into English. This year's winner will be announced March 15. Here are the seven books that made the cut.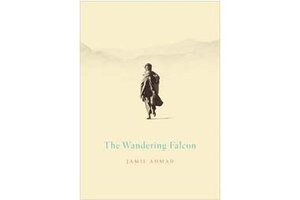 1.

'The Wandering Falcon,' by Jamil Ahmad

This Pakistani author's debut centers on the Federally Administered Tribal Areas, the border region between Pakistan and Afghanistan, where the mysterious Tor Baz becomes known as the Wandering Falcon. Readers get a glimpse into a complex society and the citizens who belong to it as Tor Baz travels through the area.