'The Real Romney': 10 facts about the presidential hopeful
If Republican presidential nominee Mitt Romney is a mystery wrapped in a riddle inside an enigma, a new biography on the opaque frontrunner is an attempt to unravel the famous Romney riddle. Veteran Boston Globe journalists Michael Kranish and Scott Helman tackle the challenge in "The Real Romney," an in-depth exploration of the candidate's family history, religion, and rise to power.
Voters curious about the multimillionaire Mormon frontrunner will welcome this book, released Tuesday by Harper, which plumbs Romney's family history, itself closely intertwined with the bold, bloody, bigamous history of Mormonism. Here then are 10 interesting things revealed in "The Real Romney."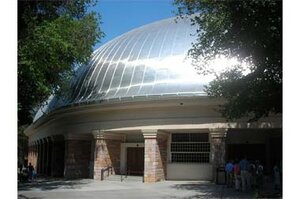 1.

His ancestors were Mormon bigwigs

Romney's great-grandfather, Miles Park Romney, moved from the Mormon center of Nauvoo, Ill., to Utah, to Mexico, responding to the church's call to take multiple wives and establish a polygamous Mormon colony in Mexico. Romney's great-grandmother Hannah Hood Hill Romney was the first of Miles's five wives.