Ayn Rand: 10 great quotes on her birthday
Best known as the author of The Fountainhead and Atlas Shrugged, Ayn Rand was, throughout her career as playwright, screenwriter, novelist, and philosopher, a consistent champion of reason and of individual rights. In her fiction, she famously set forth her vision of the ideal man as an autonomous being unfettered by the impositions of others. She devoted the last years of her life to developing her philosophy of Objectivism, which has garnered a huge following. Below are 10 quotes to help usher in the 107th anniversary of Ayn Rand's birthday on February 2. Let us know which ones you like best, and add your favorites that didn't make it into the list in the comments below.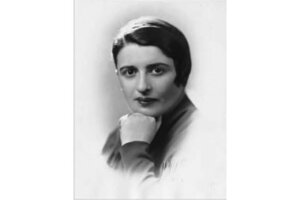 Photobucket
1.

Creativity versus competition

"A creative man is motivated by the desire to achieve, not by the desire to beat others."