Charles Dickens: 12 great movie and TV adaptations
Charles Dickens is an essential part of the literary canon, but adapting his books? A little tough. Critics and readers alike love his multiple plotlines and long descriptive passages, but boiling them down into two hours – or even several hours for a mini-series – is notoriously difficult. But some have managed the feat. Here are 12 adaptations of Dickens novels, made for film or TV, that critics and audiences alike felt captured the spirit of Charles Dickens' work.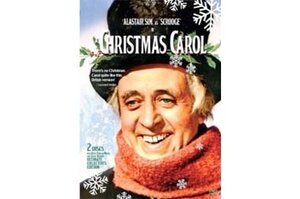 1.

'A Christmas Carol'

Everyone from Kelsey Grammar to the Muppets has filmed a version of Dickens' classic story about a miser named Ebenezer Scrooge who is taught the true meaning of a good life on Christmas Eve. But for many, the holiday wouldn't be complete without the 1951 film version starring Alastair Sim (which is sometimes just titled "Scrooge"). Sim got praise for his multi-layered portrayal of Scrooge, who before then had often been depicted as a cranky one-note curmudgeon.