Charles Dickens: 20 books about his life
On Feb. 7, 2012, readers around the world will be celebrating the 200th birthday of Charles Dickens. The beloved British writer, author of classic works like 'Great Expectations,' 'Oliver Twist,' 'A Tale of Two Cities' and 'A Christmas Carol,' has been the subject of dozens of biographies – books written about his life, his family, and the stories behind his famous works. Here's a list of 20, aimed at readers of different ages, that we think do a good job of celebrating the life of the famous writer.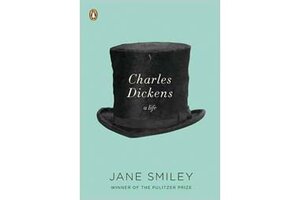 1.

'Charles Dickens: A Life,' by Jane Smiley

Pulitzer Prize-winning novelist Jane Smiley says it was a novel by Dickens ("Our Mutual Friend") that solidified her own desire to become a writer. Here she honors the life of Dickens with an accessible biography that also offers insight into the author's most famous novels. Smiley provides analysis of Dickens' style of writing and looks at the now-standard literary devices that he pioneered.