'The Godfather': 10 behind-the-scenes stories about the making of the classic films
By now, Francis Ford Coppola's "Godfather" trilogy (inspired, of course, by Mario Puzo's book "The Godfather") is so deeply embedded in pop culture that we tend to forget how revolutionary the movies were in their time. In his new book "The Godfather Effect," Tom Santopietro discusses the societal effect the "Godfather" films have had and along the way reveals some behind-the-scenes stories about the making of the famous movies. Here, to celebrate the 40th anniversary of the release of the first "Godfather" movie, are 10 of those stories.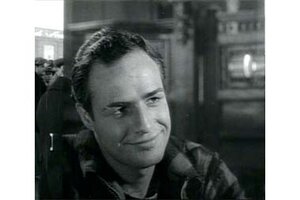 1.

How Francis Ford Coppola tricked Marlon Brando

Paramount executives were adamant that Brando not be hired to play Vito Corleone because of the actor's reputation for problems on set. Finally, they relented by providing conditions that they thought could never be met, including that Brando give them a screen test. Director Francis Ford Coppola told Brando he wanted to test equipment and get a sample take, very carefully not phrasing the filming as a screen test. When the take had been filmed, even Brando was happy with it, saying he thought he'd gotten the appearance of being "mean-looking, but warm underneath." In later years, Brando said he'd known all along it was a screen test.