10 sequels based on a classic book
P.D. James' "Death Comes to Pemberley" – set in the fictional world of Jane Austen's "Pride and Prejudice" – was a critics' darling and one of 2011's great word-of-mouth literary successes. It was also one more example of a sequel based on an older classic. Many authors have taken a beloved fictional work and written a sequel – or sometimes a prequel – based on their imaginings of what might have happened outside the pages of the original. Some had permission from the author (or more often, the author's estate), and some didn't. Some got great reviews – and some didn't. Here are 10 novels based on famous literary works written by other people.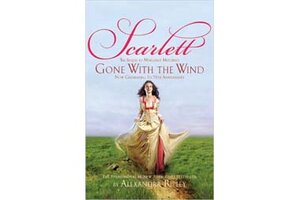 1.

'Scarlett,' by Alexandra Ripley

One of the most famous examples of the genre is author Alexandra Ripley's sequel to "Gone With the Wind," Margaret Mitchell's classic 1936 novel about Southern belle Scarlett O'Hara, which famously ends on an ambiguous note. "Scarlett," which came out in 1991, was authorized by Mitchell's estate, and Ripley's story had the titular protagonist travel to Charleston to visit estranged husband Rhett Butler's family, then go to Savannah, and Ireland. Reviews of the book were poor and many fans objected to the story, but "Scarlett" was adapted into a mini-series in 1994 nonetheless, starring Timothy Dalton as Rhett and Joanne Whalley as Scarlett.