Laura Ingalls Wilder: 20 quotes on her birthday
Laura Ingalls Wilder has given generations of young readers the gift of discovering what it was like to grow up on the American frontier – on the prairie, in the woods, by a creek, or near a lake. Her stories of life with her parents and sisters Mary, Caroline, and Grace, with adventures in everything from making maple syrup to teaching in a one-room schoolhouse, enthralled readers in a more modern America. And for those growing up in the 1970s and '80s, there was also the TV show – "Little House on the Prarie," which ran from 1974 to 1982 – adapted from Wilder's stories about her own life. To commemorate the 146th birthday of this beloved writer on Feb. 7, 2013, here are 20 of our favorite quotes from the author.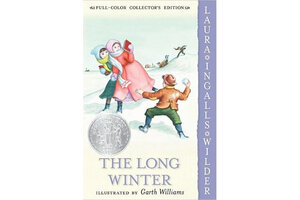 1.

Inner strength

"Laura felt a warmth inside her. It was very small, but it was strong. It was steady, like a tiny light in the dark, and it burned very low but no winds would make it flicker because it would not give up."