Valentine's Day: 10 literary lessons in love
Everyone loves a love story. But how seriously should we take fictional tales? Can literary plots really be blueprints for our own love lives? Jack Murnighan and Maura Kelly say yes. In their book 'Much Ado About Loving,' they gather some of the love lessons offered by literary classics.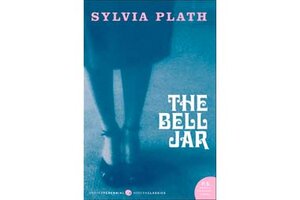 1.

The Bell Jar

Esther Greenwood, heroine of Sylvia Plath's book The Bell Jar (a work widely regarded as autobiographical) starts to date a Yale University student named Buddy Willard, whom she's liked for years. But as soon as they're together and Buddy starts to like her back, Esther begins to dislike him more and more, and when Buddy wants to marry her, Esther can't think why she ever liked him, musing to herself that he's "an awful hypocrite." Murnighan and Kelly note that Plath's father died when she was only eight years old, and they surmise that this may make her not want to get too attached to anyone. In some cases, the problem in your relationship may not be the other person – it may be you, say Murnighan and Kelly, and your intimacy issues.