London: 8 stories from its residents
London, already one of the world's most admired cities, will make even more headlines this July when it hosts the Summer Olympic Games. And while millions will see the city on their TVs during the summer, its residents know it best. Writer Craig Taylor spoke with various people living in London for his book "Londoners: The Days and Nights of London Now – As Told By Those Who Love It, Hate It, Live It, Left It and Long for It." The title says it all. Here are 8 stories about living in the European city from those who know it well.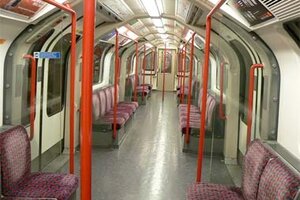 1.

A new arrival from Uganda

Jane Lanyero, a 22-year-old from Uganda, had to leave the country when she and other students at her university started writing newsletters blaming the government for atrocities. Lanyero arrived in London and was supposed to go to a bed and breakfast, but quickly found herself stymied by the train. "You're told to follow the Circle Line, then change to the Metropolitan Line, then change to this line, when you get to this station, you can change to that platform," Lanyero said. "You go up, you come down, you come out.... It took me four hours to get from the mainline trains into the Underground station."