George Harrison:10 quotes on his birthday
Forever remembered as a member of the Fab Four – and also the youngest of the Beatles – Liverpudlian George Harrison later had a successful solo career, was a member of the supergroup the Traveling Wilburys, and was voted No. 11 on Time Magazine's list of the 100 Greatest Guitarists. Here are 10 quotes from Harrison on February 25, 2012 – which would have been his 69th birthday.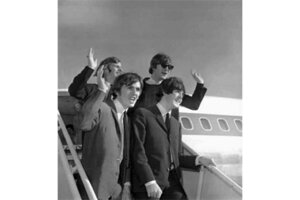 1.

Fame in America

"America has everything, why should they want us?"