Dr. Seuss: 10 favorite quotes on his birthday
He was wise and he was wily. He was whimsical and smart. He was Dr. Seuss (aka, Theodor Seuss Geisel) and he wrote 44 books in his lifetime. To honor what would have been his 105th birthday, here are 10 pieces gems from among his many quotable lines. His words were aimed at keeping children – and the rest of us – awake to all the best that our world has to offer.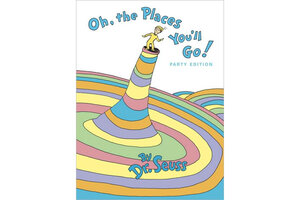 1.

From "Oh, the Places You'll Go!"

"You have brains in your head. You have feet in your shoes. You can steer yourself any direction you choose. You're on your own. And you know what you know. And YOU are the one who'll decide where to go..."