10 best books of March, 2012, according to Amazon's editors
Here's what they're liking best at Amazon this month. From Theodore Roosevelt's early crusade against New York crime to a reimagining of the Trojan War, the picks by Amazon editors for the best 10 titles of March, 2012, feature a wide range of genres and subject matter. Here are Amazon's choices for the best in reading for this month.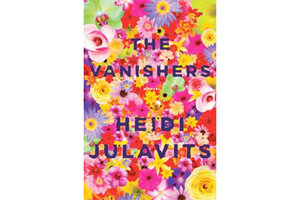 1.

'The Vanishers,' by Heidi Julavits

Julavits' novel follows Julia Severn, a woman with extraordinary psychic powers whose mother committed suicide. After she's mentally injured by an envious teacher, Julia tries to leave her abilities behind, but she's soon drawn into a hunt for a missing artist who may have something to do with her deceased mother.