7 excellent books about Kony and the LRA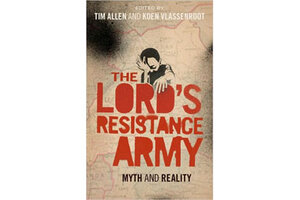 1.

'The Lord's Resistance Army: Myth and Reality,' edited by Tim Allen and Koen Vlassenroot

This edited volume brings a wide variety of perspectives to bear on the history and politics of Northern Uganda from many of the world's most preeminent experts. The disagreements contained in the volume demonstrate the complexities of the conflict perhaps better than any other work on the subject. This book is unique because it includes perspectives from academics, international law practitioners, aid workers, and Ugandans themselves. Despite vigorous disagreement, the authors are united in their goal of demystifying a conflict too often shrouded in reductive assumptions about Acholi culture, entrenched conflict, and warlord politics. Ultimately, the book offers critical alternatives to the simplistic narrative promoted by some aid organizations.

Buy the book here.