'Mrs. Kennedy and Me': A Secret Service agent shares his memories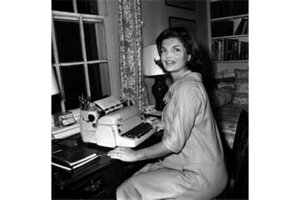 1.

More in control than her image suggested

When Hill met Kennedy for the first time, she made it clear that she wanted as much privacy for herself and her children as the situation allowed. Pregnant at the time, she told Hill and the other agent present that she knew press scrutiny would increase even more when her baby (John Jr.) was born, something she understood, she explained, because she knew journalists. "I used to be one of them, you know, and I'm well aware of how they operate," Kennedy said, according to Hill, with a "sly smile." "I realized that Mrs. Kennedy was a lot more intuitive and in control than her public image at the time suggested," Hill wrote.