Swimming: 8 facts – trivial and not – from 'Swim'
ABC news correspondent Lynn Sherr, an avid swimmer, explores the history of humans in the water in her new book 'Swim.' Here are 8 interesting facts about swimmers from past to present.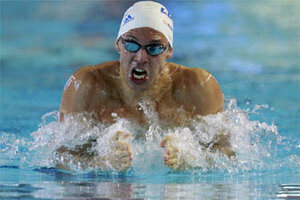 1.

Strength

In swimming, using your arms is more important than utilizing your legs – your arms give you 80 percent of your power in moving forward.