Titanic: 5 stories from survivors
By the numbers, the Titanic shipwreck doesn't rank among the top five deadliest maritime disasters. You've probably never heard of the other ships and their legacies of devastation. Then again, they weren't carrying dozens of the wealthiest and most famous people in the world. My review of three new books about the Titanic appeared in this space last week. One of them – "Shadow of the Titanic," by Andrew Wilson – focuses on the survivors and the lives they would lead after the disaster. The book is a fine read and full of fascinating characters. Here are quick sketches of five survivors who lived to tell the tale of the Titanic.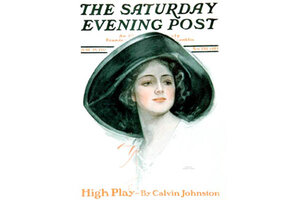 1.

The Movie Star Mistress

Dorothy Gibson was a cover girl-turned-film goddess who boasted of an older married lover and a seemingly grand future. She later described the collision with the iceberg as a "simple jar" that people barely noticed. But not too long after that "jar" she found herself freezing in a lifeboat and tumbling into hysteria. Back on land, she almost immediately got on another boat, a decrepit freighter in New York Harbor, and reenacted her last moments on the Titanic for a film crew eager to make a fortune. The movie, now lost, did well. Gibson, sadly, did not.