5 true crime stories you don't want to miss
Mystery stories are generally unsettling enough when they came from the imagination of an author. But the harrowing narratives in these five books are all taken straight from real life. Here are the five nonfiction books nominated in the 2012 Edgar Awards category of Best Fact Crime.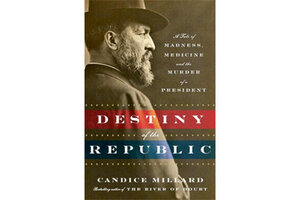 1.

"Destiny of the Republic," by Candice Millard

The death of President James Garfield, who was shot by an assassin, is re-examined in Edgar Awards Best Fact Crime category winner "Destiny of the Republic: A Tale of Madness, Medicine and the Murder of a President." Author Candice Millard (also author of the bestselling "The River of Doubt") details the ways in which Garfield, who was only 200 days into his presidency when he was attacked, was perhaps harmed more by unsanitary medical treatment than he was by the assassin's gunshot. Millard also considers how Garfield, his policies, and his death shaped the nation.