5 award-winning mystery novels for young adults
From a Louisiana teen living in London who finds that she's the only one who can see a mysterious figure to a fashion photographer whose clients disappear, here are the five young adult novels the Edgar Awards selected as the best 2012 mysteries for teen readers.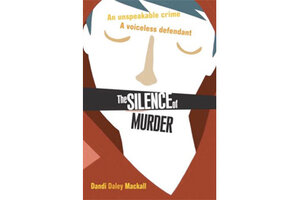 1.

'The Silence of Murder,' by Dandi Daley Mackall

In Mackall's novel – winner of the 2012 Edgar Award in the Young Adult category – protagonist Hope Long has always adored her older brother, Jeremy – so she's aghast when Jeremy is accused of killing a local baseball coach. Jeremy hasn't spoken a single word in years, so he can't explain why he was seen near the scene of the coach's murder with a baseball bat with blood on it. But Hope is determined to prove her brother's innocence, even if she's the only one who will try.