Maurice Sendak: 10 tweets about the 'Wild' author and illustrator
Children's author Maurice Sendak, creator of the darkly mischievous children's classic, "Where the Wild Things Are," has died at age 83. Mourning the loss of the beloved writer and illustrator, fans of his work took to Twitter to pay tribute to one of the most important children's book writers of the 20th century. Take a look at some of the top tweets from the worlds of literature, film and beyond that celebrate the life Maurice Sendak.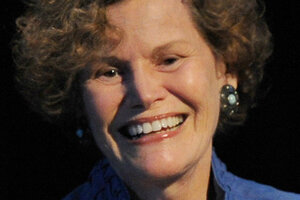 AP Photo/Katy Winn
1.

Judy Blume

"Are You There God? It's Me, Margaret" writer, Judy Blume, tweeted: "Maurice Sendak has died. I cannot put into words what I am feeling, what he and his work meant to me."