One mother's stories about raising a family
Writer Jennifer Grant compares her current outlook on motherhood to the Velveteen Rabbit. "I've become more Real," writes Grant in her new book 'MOMumental.' "The shine has gone. Now I can say with confidence that we cannot create perfect homes and families. We must confess our mistakes and bad choices, accept forgiveness, and give ourselves the chance to start again. Over and over and over again." In her book, Grant shares stories from raising her four children and offers advice to fellow mothers everywhere about when to pick battles, when not to worry, and taking it easy on yourself. Here are five of her stories from her her own experience.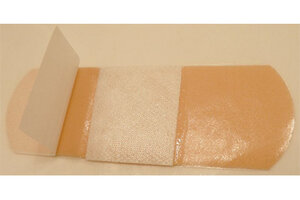 1.

Hope for parents of young children

Grant recalls when her children were younger and she – desperate for sleep – would institute a game of Hospital, telling her children, "'Mommy's the patient. I'll lie here and you can make me all better.'... I remember sitting up from the game, covered in Hello Kitty and Batman Bad-Aids, having deeply traveled into REM sleep and vivid dreams," Grant wrote. "I woke up feeling like a new woman.... Now, with my kids' ages all in the double digits, I'm no longer in such desperate need for a few moments of rest. For a chunk of the day, the house is quiet. My days go by quickly and, as I repeatedly tell my friends with younger children, it is easier."