Carlos Fuentes: 5 best novels
He was a renaissance man of astounding ambition, a Mexican ambassador, political provocateur, cultural commentator, social critic, historian, playwright, essayist, editor, and dashing ladies' man, but most of all, the late Carlos Fuentes was a literary lion of towering intellect. As a literary intellectual who crossed cultures easily thanks to his ambassador-father and itinerant youth, Fuentes raised the profile of Spanish-language literature around the globe during the second half of the 20th century. Throughout his decades-long literary career "the guerilla dandy," so dubbed for the left-leaning Fuentes's debonair style, produced more than 20 books, including novels, short story collections, essays, and commentaries. Here we remember five of his best.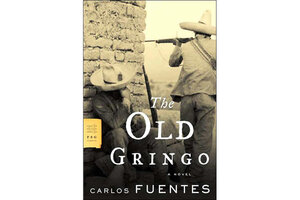 1.

The Old Gringo (1985)

Loosely based on the disappearance of journalist Ambrose Bierce in Mexico in 1913, "The Old Gringo" was the first novel by a Mexican writer to appear on The New York Times bestseller list and was, therefore, Fuentes's best known novel in the US. It follows the adventures of an elderly American journalist who decides to leave his literary life to seek a glorious death in the Mexican revolution. It was turned into a film starring Jane Fonda and Gregory Peck.