'Double Time': 6 stories about bringing up twins
First-time parenthood is daunting enough, so when writer Jane Roper found out she was having twins, it took some time to process the life-changing news. But when she went searching for a memoir about a parent bringing up twins or other multiple babies, she found nothing. So, four years after her twins were born, Roper shares her stories from the front lines of raising multiples. Here are six from her new book.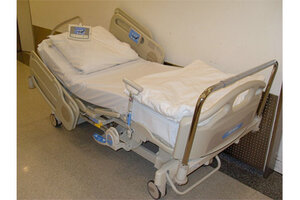 1.

Having twins means more hospital staff

Roper says that when she was in labor, her hospital room started to resemble Grand Central Station. "What seemed like the entire maternity ward medical staff was parading in and out of the room, introducing themselves, some of them even extending a hand for me to shake," Roper wrote. "'Hi! We're Babs and Carol, the pediatric nurses who'll be at the birth!'... 'Greetings! I'm Ollie the anesthesiologist, and this is my assistant, Stanley!' 'Like, hi, nice to meet you, we're Madison and Addison, the first-year medical students who'll be watching this whole random thing, right?'... After the fifth or sixth person came in to say hidey-ho and make chit-chat, I looked over at [husband] Alastair and we gave each other looks like, 'Dude, what's with the welcome wagon? We're trying to give birth here!'"