Prince William: 8 stories from the new book 'The Man Who Will Be King'
Penny Junor, who has also written about Prince Charles, the current heir to the throne of England, and the late Princess Diana, tackles Prince William in her new book. 'The Man Who Will Be King' explores William's childhood and teenage years, his wedding that was watched by millions, and his future as the king of the country. Here are eight of the stories from Junor's book.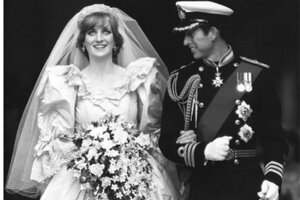 1.

The birth of William

According to Junor, Prince Charles encountered journalists and well-wishers when he started to head home after the birth of his first son. One person asked if the newborn looked like Charles. "It has the good fortune not to," the prince said. Though the room where Princess Diana and baby William were staying looked out the other way, Prince Charles asked the journalists and the rest of the crowd to be quiet so the other new mothers and infants in the hospital wouldn't be disturbed.