Michelle Obama: 8 food and garden tips, stories from the First Lady
As with many past First Ladies who have espoused a particular cause, Michelle Obama has found the message she will to embrace while in the White House: the importance of eating well and exercising. And in her new book "American Grown," Obama shares the stories of gardens all over the country which have fed families and made them healthier eaters. Here are 8 of Obama's stories and tips for readers.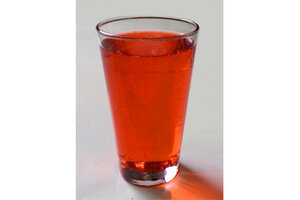 1.

Changes in the First Family's diet

After Michelle Obama heard that reports that one in three American children is overweight or obese, she says she and her husband, President Barack Obama, made the decision to change the family's lifestyle. "We started small, emptying our pantry of unhealthy foods and filling our glasses with water and skim milk instead of sugary drinks," she wrote. "We ate at home more often. We began to add more vegetables to our meals. We discovered farmers' markets and locally grown, fresh produce. And desserts became a treat for the weekends. Soon we all began to feel better. We were more alert during the day, slept better at night, and had more energy."