Marilyn Monroe: 8 quotes on her birthday
Sadly, movie star Marilyn Monroe is today remembered as much for her offscreen problems as for her onscreen triumphs. But her films like "Gentlemen Prefer Blondes," "Some Like It Hot" and others are still regularly watched and revered, and images of a billowing white skirt and a breathy rendition of "Happy Birthday" remain indelibly etched on public consciousness. On June 1, 2012 – which would have been her 86th birthday – here are 8 memorable quotes from the actress.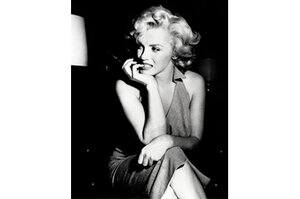 1.

Fate

"Sometimes good things fall apart so better things can fall together."