Ray Bradbury's 10 best books
Ray Bradbury, the legendary science fiction writer who turned his childhood dreams and nightmares, a rejection from the military due to bad eyesight, and Cold War paranoia into a marvelous writing career spanning 74 years and including horror, science fiction, fantasy, humor, short stories, essays, plays, and more, has died at the age of 91. Bradbury was best known for his highly creative speculative fiction in which he imagined futures populated with telepathic Martians, book-burnings, and sea monsters in love. The futuristic writer who was famously averse to having his works converted to digital book form was best known for "Fahrenheit 451," an apocalyptic narrative of nuclear war, suppression, and the effects of television and mass media on reading. Here, we remember 10 of his best works.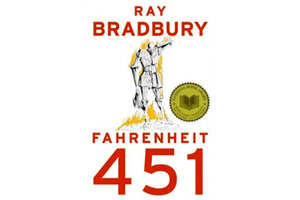 1.

'Fahrenheit 451'

Inspired by the Cold War, the rising popularity of television, and Bradbury's deep commitment to libraries, this 1953 novel predicted a dystopian future of superficial pleasures in which television and empty entertainment destroys interest in literature and firefighters are instructed to burn books. "It was a book based on real facts and also on my hatred for people who burn books," Bradbury told The Associated Press in 2002. He wrote the book over the course of nine days at the UCLA library on typewriters that rented for 10 cents a half hour for a total cost of $9.80.