10 best books of June, according to Amazon
The books that Amazon's editors' have picked as their June 2012 favorites range from a treatise on magicians to a young adult novel about an orphan invited to join up with a magical elite in a mysterious country. Here's the full list.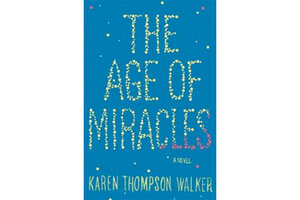 1.

'The Age of Miracles,' by Karen Thompson Walker

This debut novel by Karen Thompson Walker imagines a looming apocalypse. The earth's rotation is slowing down, changing the planet's entire ecosystem. As the adults around her attempt to make plans and cope with their fears, 10-year-old protagonist Julia must find a way to deal with the environmental crisis even as she navigates the challenges of growing up.