The 100 best books of all time
In 2002, the Norwegian Book Clubs gathered 100 authors from 54 countries and asked each one to list the 10 best works of fiction of all time. The authors responded and this list was created. The titles are arranged alphabetically by author name, so no one book stands above any other. The listmakers did, however, honor a single work – "Don Quixote" by Miguel de Cervantes – with the title of "best literary work ever written." The following is the group's definitive list of the world's 100 best books. How many have you read?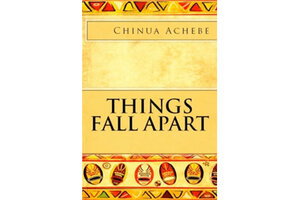 1.

'Things Fall Apart,' by Chinua Achebe

In this 1958 novel by Nigerian author Chinua Achebe, wrestler and town leader Okonkwo seems to have an idyllic life – until he loses his temper and causes his family to be thrown out of his village for a period of seven years. While Okonkwo is gone, European missionaries arrive, and the village to which he returns years later seems very different from the one that he remembers.