7 excerpts from 'Barack Obama: The Story'
The new biography "Barack Obama: The Story" by David Maraniss isn't due to be released until June 19, but its content is already making headlines. Here are seven of the more interesting stories about our 44th president and his family and background that Maraniss includes in his book.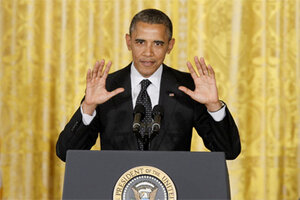 1.

An under-the-radar relationship

The president's parents, Barack Hussein Obama and Stanley Ann Dunham, met in a Russian class at the University of Hawaii at Mānoa. A high school friend of Dunham's, Susan Botkin, says she received a postcard from Dunham which stated that Dunham had started dating a fellow student in her Russian class, but Maraniss says that most of Obama's friends don't remember Dunham and Obama ever spending time together. Obama was still married to a woman living in Africa at the time that his relationship with Dunham began, though Maraniss says Dunham was unaware of this.