4 stories from the doctor of 'Island Practice'
Dr. Timothy Lepore is the island of Nantucket's general surgeon, the head of medicine at the local hospital, and the medical examiner for the island, which is 30 miles out to sea and isolated from the mainland. The small size of the island means that every problem – from a sick horse to a human limb that's washed up on the shore – is brought to Lepore. Here are four of the more unusual stories that Lepore tells from the years of serving as the island's go-to medical worker, as related to Pam Belluck in her new book "Island Practice."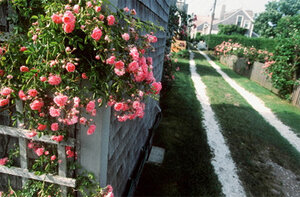 1.

A surfaced leg

Police were notified that the bones from a leg had washed ashore on a Nantucket beach, still wearing a boot and a sock. "Tim is the guy that I'm going to bring the bones to," detective Steve Tornovish said. "He's the absolute master of the universe down here." Lepore examined the leg and discovered that it was a fibula and tibia without any injuries, and authorities from the state decided later that the leg was that of a Nantucket local, Jonathan Hemingway, who appeared to have fallen off his boat while en route from Hyannis, Mass. to Nantucket.