John Ciardi: 10 memorable quotes
Best known for his poetry, John Ciardi was also a critic, translator, editor, and etymologist. He influenced many aspiring poets during his years at the "Saturday Review," working as both a columnist and poetry editor. However, he made his most lasting impact on verse with "How Does A Poem Mean? ," a book that was used in high schools, universities, and colleges around the country. Born in Boston's Little Italy in 1916, Ciardi graduated from Tufts University and received his master's degree from the University of Michigan. He went on to serve in the United States Air Force during World War II. For the last 10 years of his life, Ciardi worked as a reporter of word histories on National Public Radio's "Morning Edition."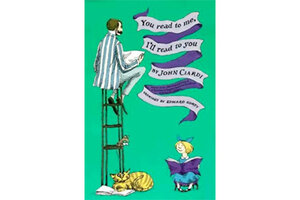 1.

Curiosity

"A good question is never answered. It is not a bolt to be tightened into place but a seed to be planted and to bear more seed toward the hope of greening the landscape of idea."