Antoine de Saint-Exupéry: 10 quotes on his birthday
Author of "The Little Prince," one of the bestselling books of all time, Antoine de Saint-Exupéry was born on June 29, 1900, in Lyon, France. Trained as a pilot, Saint-Exupéry flew as a pioneer pilot for the international postal company, Aéropostale. His route was between Toulouse, France, and Dakar, Senegal, although he occasionally served as the airline stopover manager in Cape Judy in the Sahara. When Saint-Exupéry moved to Argentina, he began writing his first book,"Courrier Sud," which was published in 1921. In 1935, Saint-Exupéry took part in an airplane race in which he crashed his plane in the middle of the Sahara desert. Although he was rescued four days later, he suffered dehydration and vivid hallucinations during those four days. He began writing "The Little Prince" after crashing another plane in Central America and spending three months in the hospital. Saint-Exupéry joined the French army during World War II where he crashed for a third time and was never seen again. A body found near the crash was believed to be that of Saint-Exupéry although it was never officially identified. "The Little Prince" has been translated into over 190 languages and has sold over 80 million copies.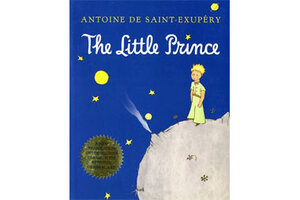 1.

Art

"A designer knows he has achieved perfection not when there is nothing left to add, but when there is nothing left to take away."